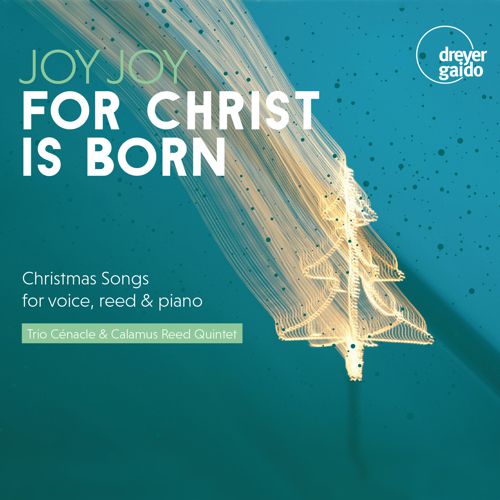 JOY JOY
Nico Wouterse, bass baritone
Michèle Kerschenmeyer, piano
Christoph Herche, clarinet
Alexandra von Hammel-Herche, bass clarinet
How do people celebrate Christmas? One answer is certainly: Very, very differently. To shed light on these differences is a leitmotiv running through the Christmas collection on this album. The journey takes us from Germany to France, from France to England and then across the Atlantic to America, and it is also a journey through time, from the late Middle Ages to the present day.
Surrounded by France, Belgium and Germany, Luxemburg lies at the heart of Europe. Culturally however, and especially with regard to music, the country is a
blank space. Or have you ever heard of Lou Koster? Do you perhaps know one of her songs or piano works, one of her operas, or have you heard one of her orchestral
works? On this album the Trio Cénacle, supported by the Calamus Reed Quintet, perform pioneering work: two songs by the composer, who was born on 7th May
1889 and died on 17th November 1973, mark two milestones in the musical development of Luxembourg.